By Lauren Ferrone
Last updated on: September 17, 2018 at 11:10 am
There are those passengers who give up their seat to someone who needs it more, and then there are the ones who park their behinds in priority seating when they shouldn't. Which one are you? Here's our list of public transport do's and don'ts.
1. As thrilled as we are that you enjoyed your weekend, we don't need to hear the finer details. If you're talking on the phone, please lower your voice.
2. Using a fellow passenger's shoulder as a human pillow isn't the best (or comfiest) idea. I remember trying to make sudden movements to jolt my sleepy neighbour awake but when that didn't work, I spent the rest of my commute thinking, 'please don't drool, please don't drool'. Moral of the story? Catch your zzz's at home.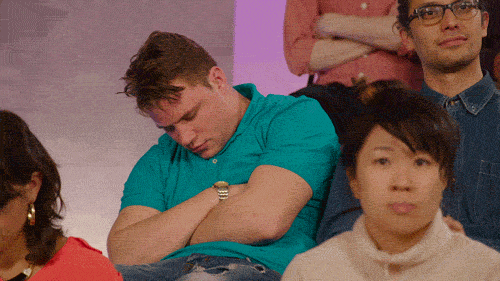 3. Put your earphones in if you're listening to music.
4. Be patient – wait for passengers to hop off before you hop on.
5. Keep your feet on the ground and not the seat or it could cost you $105 plus a $60 Victims of Crime Levy.
6. Do your personal grooming at home (yes, we've seen a guy groom his beard on the bus).
7. If the bus is packed, but your bag's got its own seat, it might explain the disapproving stares coming your way. Put it on the ground and out of passengers' way to let someone who's standing sit down.
8. Hungry or thirsty? You can be fined $160 for consuming food or drink on public transport in South Australia after being requested not to do so by the driver or conductor.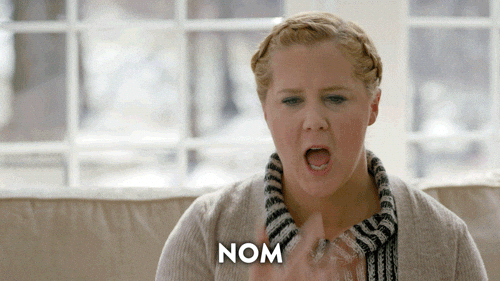 9. Got the sniffles? It's actually best not to catch public transport at all to avoid spreading germs but, if you must, please cover your mouth when you sneeze or cough.
10. Top your metroCARD with credit and have it in your hand before boarding so you're not holding up fellow passengers.
11. If you need to buy a ticket, try to have the right amount of cash as some drivers have limited cash to change notes.
12. Take any rubbish with you and, if you notice a spill, let the driver know.
13. Most of us have accidentally pressed the stop button once or twice. Avoid disrupting the flow of everyone else's commute by knowing your route ahead of time.
14. Be the kind passenger who asks the driver to wait for the person sprinting towards the bus stop. 15. Take the window seat if you can so the next passenger who boards doesn't have to manoeuvre their way around you.
16. Keep bulky bags at home. There are certain specifications on the size of luggage allowed on board. In SA, bags shouldn't be bigger than 90cm x 60cm x 40cm, according to the Adelaide Metro website.
17. Pay your way – you can be fined $160 plus a $60 Victims of Crime Levy for fare evasion in SA and the same fine applies for not validating a ticket.
18. Don't pry the doors open if you've missed your stop (yes, some passengers have tried this). It's not worth risking the safety of everyone on board, so get off at the next stop.
19. We don't expect you to start singing Hail to the Bus Driver, but saying thanks before hopping off is the ultimate kind gesture.